4.94 / 5 Average Review Score
Team of Experts Available 24/7
Licensed and Insured Guides
Recently Booked Fishing Guides Near Fussels Corner, Fl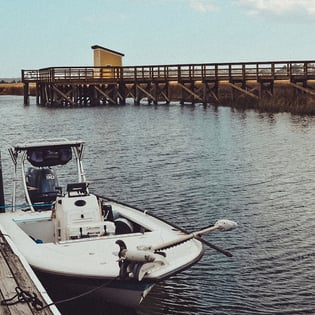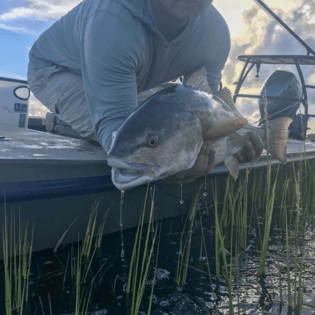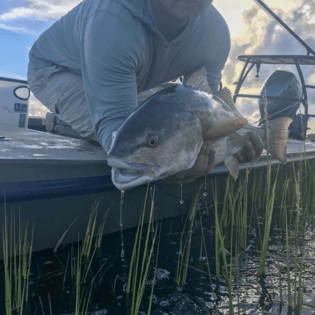 Hop on board with Captain Jake and prepare for an action-packed day of fishing the flats! The clear water in the Tampa Bay inshore makes it the perfect spot to do some fly fishing. On this 4-hour trip, Captain Jake will take you close-by off the coast of Tampa where you can expect to target Black Drum, Cobia, Redfish, Bull Shark, Sheepshead, Snook, Speckled Trout, and Tarpon. Captain Jake has been catching these prized fish off the Florida coast since he was 5, and he is sure to put you where the fish are biting. To attract these picture-worthy fish you'll be using a fly rod to cast exactly where the fish are swimming. Captain Jake is happy to demonstrate proper fundamentals for this technique to newcomers, or to provide experienced fly fishers with some expert tips. Captain Jake fishes aboard a 18' Xplor Technical Poling Skiff, a 24' Lake & Bay Back Country Tower Boat, and a 20' Phoenix 920 Propx Bass Boat. These vessels are sure to get you where you need to be in the Tampa inshores. Captain Jake will provide all rods, reels, and tackle. All you need is a valid Florida fishing license as well as any food or drinks you might need. Come aboard and catch some fish! Read More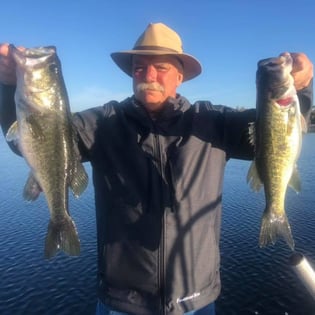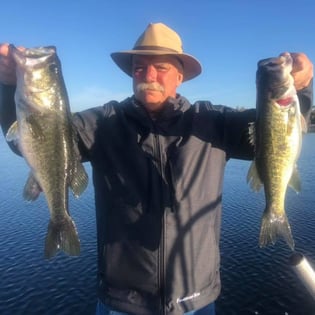 While many people come to Orlando for the theme parks, angler enthusiasts strive for catching trophy fish in the surrounding area. Captain Steve offers to take you to the local lakes only the natives know about. Hopefully, you'll get your "PB" at the end of the day for a photo you can show off. Come to Windermere and embark on your next fishing trip in Florida! You'll fish aboard a 21' Ranger bass boat that fits 4 guests and is wheelchair-accessible. It's got all the fishfinding equipment you need and a single 225 HP Mercury engine that can reach speeds up to 50 knots. You're sure to reach your lucky spot in no time and be safe doing it. And for a more stealthy approach, you'll use wireless trolling motors. The boat also features an icebox and a livewell. Specializing in lake fisheries in the downtown Orlando area, Captain Steve will take you fishing for Largemouth Bass and Crappie. You can explore Johns Lake, Butler Chain of Lakes, Conway Chain of Lakes, as well as other lakes in the area just a quick drive away. With your guide, you'll get to explore and fish some less touristy locations. Catch great photos and a glimpse of the amazing Florida wildlife. During your adventure, you'll fish on light tackle using techniques such as trolling, spinning, fly fishing, and more to reel in your catch. You can release the fish you catch. Kids are welcome to come aboard. Before setting off, make sure to bring a Florida freshwater fishing license. All the necessary fishing tackle and lures will be waiting for you on board. The boat also offers cold bottled water during the trip but feel free to bring any drinks or food you want. Enjoy the lakes of Orlando and their wildlife and make memories of a lifetime. Don't miss out and book now! Read More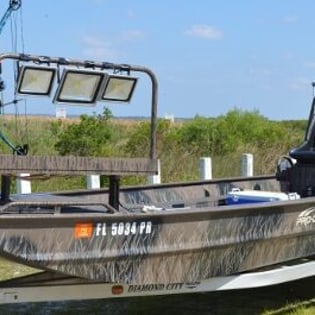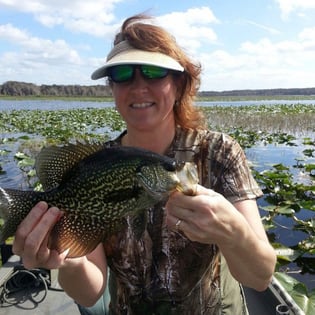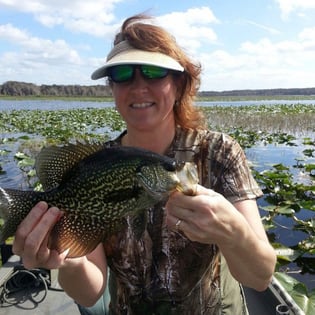 Hop on board with Captain Randy for an exciting day on the Kissimmee Chain of Lakes, headwaters to the Florida Everglades! On this trip, Captain Randy will help you catch a plethora of Florida Largemouth Bass that call this lake home. No matter if you're a beginner trying to land your first bass or an expert angler looking to set a new personal record, this trip is for you. The Kissimmee Chain of Lakes is one of the top lakes in the country for trophy bass fishing. Captain Randy also loves teaching beginners the tips and tricks of bass fishing. On this trip, Captain Randy will take you out on his 18' airboat equipped with a 500 HP engine and an array of generator-powered lights to show where the fish are swimming. Captain Randy can accommodate up to 3 people on this 2-hour adventure. You'll want to bring food and drinks of your choice (no glass), an ice chest for your day's catch, and, of course, some great company! Enjoy your day on the water with Captain Randy! Read More
Top Types of Trip in Fussels Corner
Top Targeted Species in Fussels Corner
Half Day and Full Day Fishing Trips in Fussels Corner
Everything to Know About Booking a Fishing Guide in Fussels Corner
What are the best fishing trips in Fussels Corner?
Our guides in Fussels Corner are rated a 5 out of 5 based on 9432 verified reviews on Captain Experiences.
All guides on Captain Experiences are licensed, insured, and vetted by our team. You can access their reviews, click through trip photos, read bios to get to know them, and preview trip details like species, techniques, group sizes, boat specs and more.
What types of fishing trips are common in Fussels Corner?
Lake fishing is the most popular in Fussels Corner as well as inshore fishing, flats fishing, and nearshore fishing.
The most commonly sought after species in Fussels Corner are: 1. largemouth bass, 2. snook, 3. redfish, and 4. tarpon.
The most common fishing techniques in Fussels Corner are light tackle fishing, live bait fishing, and trolling but bottom fishing and artificial lure fishing are popular as well.
How much does a Fussels Corner fishing trip cost?
in Fussels Corner prices can range anywhere from an affordable $200 to $3,000 and up, but the average price for a half day trip in Fussels Corner is $454. The average price for a full day trip in Fussels Corner is $814.
What month is best for fishing in Fussels Corner?
The most popular season for fishing in Fussels Corner is spring, and most anglers book their trips 9 days in advance.
Do I need a Fussels Corner fishing license and what are the bag limits in Fussels Corner?

If you're thinking about a saltwater trip, you're in luck! Our saltwater fishing tours in Fussels Corner don't require you to purchase a fishing license – your group is covered by your boat's captain. For freshwater trips, you'll still need to purchase a license. See here for more information on fishing licenses, bag limits, and fishing season regulations in Fussels Corner. When in doubt, your fishing guide will always know the right rules and regulations.

;