Mainly taking place in Florida, scalloping offers a unique experience for travelers and locals alike. Scalloping can be a fun tradition for various reasons, including the thrill of hunting and gathering, the enjoyment of being in the water, and the opportunity to harvest fresh seafood. Scalloping can be a fun and family-friendly activity, providing a chance to explore marine ecosystems and appreciate the beauty of the underwater world. Scalloping takes place in shallow waters usually in or around seagrass beds. Additionally, the scallops collected during scalloping trips can be cooked and eaten, offering a delicious meal.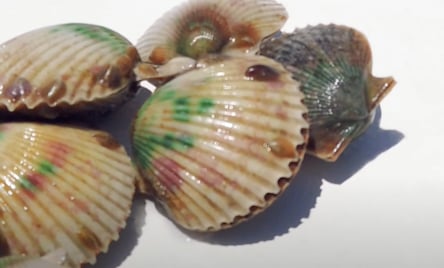 Scalloping Season In Florida
Florida scalloping season varies depending on the region of Florida you're located in. Be sure to know the region you plan to go scalloping in order to find the correct season for you.
Gulf County Zone
Aug. 16 - Sept. 24
Franklin - NW Taylor County
July 1 - Sept. 24
Fenholloway - Suwannee River Zone
June 15 - Labor Day
Levy, Citrus, and Hernando counties
July 1 - Sept. 24
Pasco County Zone
July 1 - Aug 6
It's important to note that these dates are subject to change, and it's always a good idea to check with the Florida Fish and Wildlife Conservation Commission for the most accurate and up-to-date information. The FWC sets the specific scallop season dates and regulations for each region in Florida to ensure sustainable harvesting practices and protect the scallop populations.
Book Your Scalloping Trip
If you're looking to go scalloping, check out our scalloping charters to book a trip with one of our local professional scalloping guides to have a blast out on the water.