4.94 / 5 Average Review Score
Team of Experts Available 24/7
Licensed and Insured Guides
Recently Booked Hunting Guides Near Encinal, Tx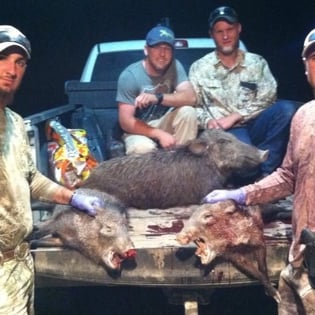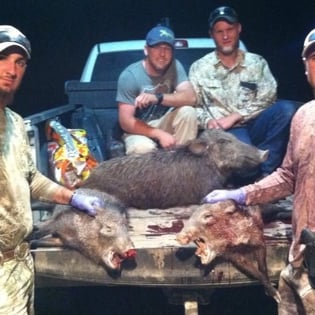 Jody and his team conduct wild hog hunts on several ranches totaling almost 25,000 acres. Their Hog hunting Ranches are located in LaSalle and McMullen counties in South Texas. This is a two-day package hunt that includes meals, lodging and 4WD transportation. Hunting is done from tower blinds over feeders, driving ranch roads with high racked hunting vehicles, spot and stalk around water holes and tripods around cattle feeders for archers. You may kill predators, and all the hogs you want as long as you take the meat home with you. That's right - all the hogs you want! They have way too many hogs. Read More
Hog Heaven
25 ft
4 People
From $175 per person
Everything to Know About Booking a Hunting Guide in Encinal
What are the best hunting trips in Encinal?
All guides on Captain Experiences are licensed, insured, and vetted by our team. You can access their reviews, click through trip photos, read bios to get to know them, and preview trip details like species, techniques, group sizes, and more.
What types of hunting trips are common in Encinal?
Hog hunting is the most popular in Encinal.
The most commonly sought after species in Encinal is hog
The most common hunting techniques in Encinal are rifle hunting and hunting from a blind.
How much does an Encinal hunting trip cost?
in Encinal prices can range anywhere from an affordable $700 to $2,100, but the average price for a full day trip in Encinal is $1,400.
What month is best for hunting in Encinal?
The most popular season for hunting in Encinal is summer, and most hunters book their trips 0 days in advance.
Where can I look through all Captain Experiences trips?

See here to browse all the trips we offer.

;