4.94 / 5 Average Review Score
Team of Experts Available 24/7
Licensed and Insured Guides
Recently Booked Hunting Guides Near Amarillo, Tx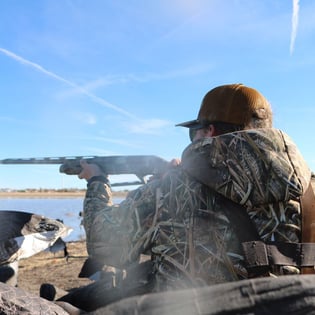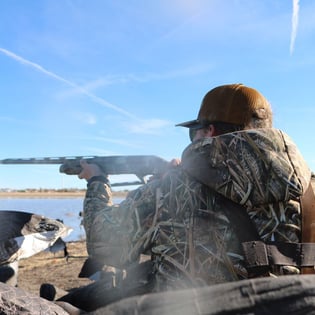 There are plenty of great duck and goose hunting opportunities throughout the state of Texas, but Amarillo is in a class all by itself. Hosting a wide variety of duck and geese species, the area allows us the ability to hunt with beginners, as well as the most seasoned hunter. With our land leases, we have access to tens of thousands of acres allowing us to hand-select the best fields for each and every hunt. This process ensures we are hitting the right spots on the right days where large flocks of ducks and geese are feeding. Like our motto says, all you have to do is, "Show up and hunt" and our guides will do the rest. We currently have a maximum of 12 hunters per trip, but feel free to contact us if you have a larger party. Book Now! Limited spots in our Amarillo Texas location, our season runs November 1 through January 30 each year. Every hunter has been there and done that. It is our duty to continue to keep our clients, team, and partners safe at all times. We will require that every hunter, experienced or not, have the proper licensing, required education (if applicable) and state/federal stamps. We do a basic safety overview and evaluation prior to each hunt, if you are new to hunting, don't worry! We will ensure you are up to speed with safety prior to departure. To hunt with us you will need to purchase a Texas hunting license as well as a federal duck stamp, a Sandhill crane stamp and a migratory bird stamp. Client dogs are allowed, but dogs must be steady enough to shoot. If your dog breaks we will ask you to tether it and release them after the shot. *We recommend a minimum of 2 days to maximize the experience. Read More
Top Types of Trip in Amarillo
Everything to Know About Booking a Hunting Guide in Amarillo
What are the best hunting trips in Amarillo?
All guides on Captain Experiences are licensed, insured, and vetted by our team. You can access their reviews, click through trip photos, read bios to get to know them, and preview trip details like species, techniques, group sizes, and more.
What types of hunting trips are common in Amarillo?
Duck hunting is the most popular in Amarillo as well as goose hunting.
The most commonly sought after species in Amarillo are: 1. canada goose, 2. cinnamon teal, 3. gadwall, and 4. mallard.
The most common hunting techniques in Amarillo are shotgun hunting, hunting from a blind, and hunting with dogs.
How much does an Amarillo hunting trip cost?
in Amarillo prices can range anywhere from an affordable $350 to $3,000 and up.
What month is best for hunting in Amarillo?
The most popular season for hunting in Amarillo is summer, and most hunters book their trips 0 days in advance.
Where can I look through all Captain Experiences trips?

See here to browse all the trips we offer.

;