4.94 / 5 Average Review Score
Team of Experts Available 24/7
Licensed and Insured Guides
Recently Booked Fishing Guides Near Emigrant, Mt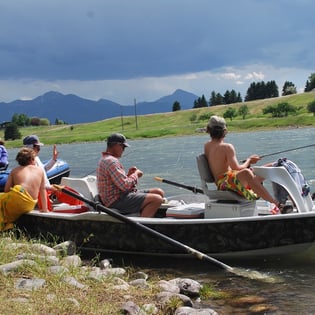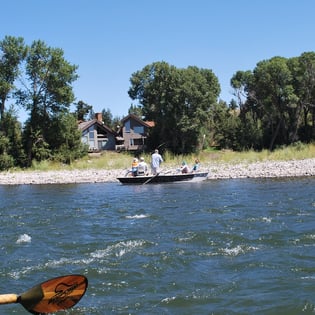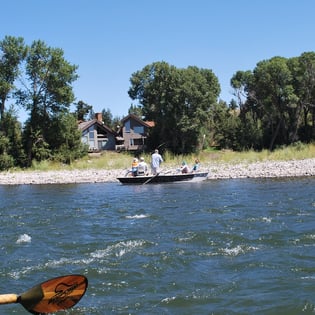 Get ready for an action-packed day of Montana fly fishing when you join Jordan and float your way down the mighty Yellowstone River with one of the most experienced guides in Southwest Montana. On this fly-fishing trip, you'll be floating down the Yellowstone River on a 4 or 8-hour stretch anywhere from Gardiner to Livingston, targeting Brown Trout, Rainbow Trout, and Native Cutthroat and Cut bows. Jordan is a great teacher and can cater his trips to groups of all experience levels. He and his guides will provide everything you need for your trip, including rods, reels, tackle, flies, a fully stocked cooler and sage advice! All you need to bring are weather-appropriate clothes (a rain jacket's always a good idea), eye protection (preferably polarized sunglasses), and a great attitude! Read More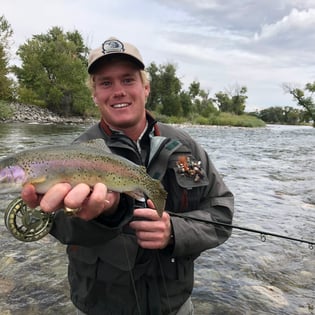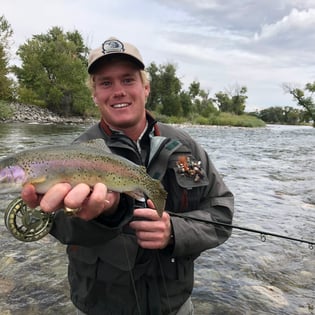 Wade your way into the water with one of Trout On The Fly's guides and get ready for an action-packed day of Yellowstone Park fishing from one of the best guides around! On this fly-fishing trip you'll be wading into the Gallatin River from the grounds within Yellowstone National Park to target some Brown Trout and Rainbow Trout. Open to fishing from Saturday of Memorial Day weekend through October 31st, the Gallatin River is a cold, high-elevation, freestone river with grassy meadows, thick willow banks, pocket water, healthy trout, and little to no crowds. This section won't have as many fish per mile as other rivers closer to Bozeman, but it makes up for this with fish size, incredible scenery, and low fishing traffic. Bears and moose have been spotted around here, so be sure to bring some bear spray! On these full-day excursions, your guide(s) will wade you into the river from one of the Yellowstone Park access points. From here, your guides will give you some expert fly-fishing tips and let you try your luck. Whether you're new to fly fishing or not, your guide is eager to teach and will get some fish on your line! Regardless of where you are staying – Bozeman, Ennis, Cameron, Helena, Livingston, West Yellowstone, or Fort Smith, Montana – Trout On The Fly has you covered. Your guide(s) will be able to pick you up at your vacation rental, lodge, hotel, campsite, or the airport. If your place of lodging is out of the way, just meet your guide at a convenient location for your day(s) on the water. Your guide will provide all the rods, reels, flies, and tippet you need to get out on the water and catch some fish. They will even have a tasty lunch for all guests. Let them know when booking if you will need to rent waders and wading boots, which they will provide at an additional cost. You will also need to purchase a Yellowstone National Park fishing license (no state license is required) and pay a $20 entrance fee to enter the park. A hat, sunscreen, polarized sunglasses, and a rain jacket are recommended. Enjoy your day out on the water with your guide! **Trout On The Fly has several listings for wade fishing trips at nearby locations in the Bozeman / Yellowstone National Park area. They want you to have the best experience possible, so if the fishing is better in another lake or river, they may recommend another location. Whether you want to stick with this spot or hear about other spots, feel free to book your wade fishing trip on this listing, and they will get in contact with you about the details!** Read More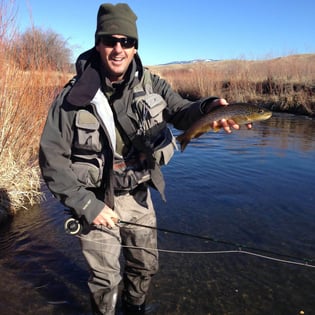 Wade your way into the water with your guide and get ready for an action-packed day of Yellowstone Park fishing from one of the best guides around! On this fly-fishing trip, you'll be wading into the Lamar River from the grounds within Yellowstone National Park to target some native Yellowstone Cutthroat trout. The Lamar River in the Lamar Valley is one of the most picturesque locations to fish in Yellowstone National Park. Indigenous Yellowstone Cutthroat Trout are more than willing to eat your hopper, beetle, or ant during the summer months of July, August into September. Accessing the Lamar can be as easy as a 5-minute walk or as adventurous as a 5-mile hike. Trips on the Lamar River with Trout On The Fly guide(s) are two-day minimums. On these full-day excursions, Your guide will wade you into the river from one of the Yellowstone Park access points. From here, your guide will give you some expert fly-fishing tips and let you try your luck. Whether you're new to fly fishing or not, your guide is eager to teach and will get some fish on your line! Regardless of where you are staying – Bozeman, Ennis, Cameron, Helena, Livingston, West Yellowstone, or Fort Smith, Montana – Trout On The Fly has you covered. Your guide(s) will be able to pick you up at your vacation rental, lodge, hotel, campsite, or the airport. If your place of lodging is out of the way, just meet your guide at a convenient location for your day(s) on the water. Your guide will provide all the rods, reels, flies, and tippet you need to get out on the water and catch some fish. They will even have a tasty lunch for all guests. Let them know when booking if you will need to rent waders and wading boots, which they will provide at an additional cost. You will also need to purchase a Yellowstone National Park fishing license (no state license is required) and pay a $20 entrance fee to enter the park. A hat, sunscreen, polarized sunglasses, and a rain jacket are recommended. Enjoy your day out on the water with your guide! **TOTF has several listings for wade fishing trips at nearby locations in the Bozeman / Yellowstone National Park area. They want you to have the best experience possible, so if the fishing is better in another lake or river, they may recommend another location. Whether you want to stick with this spot or hear about other spots, feel free to book your wade fishing trip on this listing, and they will get in contact with you about the details!** Read More
Top Targeted Species in Emigrant
Half Day and Full Day Fishing Trips in Emigrant
Everything to Know About Booking a Fishing Guide in Emigrant
What are the best fishing trips in Emigrant?
Our guides in Emigrant are rated a 5 out of 5 based on 9637 verified reviews on Captain Experiences.
All guides on Captain Experiences are licensed, insured, and vetted by our team. You can access their reviews, click through trip photos, read bios to get to know them, and preview trip details like species, techniques, group sizes, boat specs and more.
What types of fishing trips are common in Emigrant?
River fishing is the most popular in Emigrant.
The most commonly sought after species in Emigrant are: 1. brown trout, 2. rainbow trout, and 3. cutthroat trout.
The most common fishing techniques in Emigrant are fly fishing, drift fishing, and wading.
How much does an Emigrant fishing trip cost?
in Emigrant prices can range anywhere from an affordable $325 to $1,350, but the average price for a half day trip in Emigrant is $578. The average price for a full day trip in Emigrant is $746.
What month is best for fishing in Emigrant?
The most popular season for fishing in Emigrant is summer, and most anglers book their trips 9 days in advance.
Do I need a Emigrant fishing license and what are the bag limits in Emigrant?
See here for more information on fishing licenses in Emigrant, bag limits for target species, and fishing season regulations in Emigrant. When in doubt, your fishing guide will always know the right rules and regulations in Emigrant.
Other Fishing Guide Locations near Emigrant
;