4.94 / 5 Average Review Score
Team of Experts Available 24/7
Licensed and Insured Guides
Recently Booked Fishing Guides In Tennessee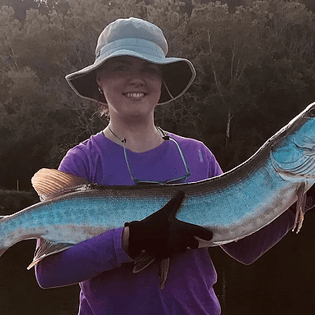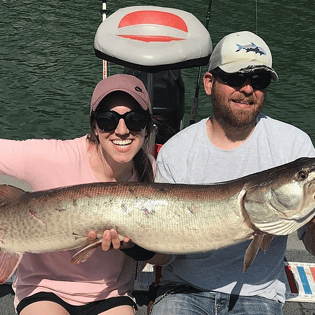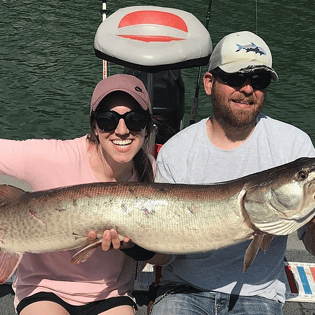 Getting out in the Melton Hill Reservoir and catching a trophy Musky has never been easier. Captain Steven—the current state record holder for Musky in Tennessee—will guide you on your trip to catch your own personal best. Picture this: you're waking up at the crack of dawn, excited for a day of adventure on the water. As you step outside, the cool morning air hits your face and you can already feel the excitement building inside you. As you make your way to the dock, you see your charter boat waiting for you, ready to go. You climb aboard and introduce yourself to Captain Steven, who starts to talk to you about Musky fishing and the local environment. As you cast your line into the water, you feel a rush of excitement as you wait for a bite. Suddenly, you feel a heavy tug on your line and you reel it in with all your might. As the fish breaks the surface, you can see the distinctive pattern and know you've hooked "The Fish of A Thousand Casts"! As the sun starts to set, you reluctantly head back to the dock, already planning your next Musky charter fishing trip in Tennessee. It's been an exciting and unforgettable day on the water, and you can't wait to do it all again! Captain Steven is a real pro when it comes to Musky fishing, and he'll do everything possible to help you get hooked up on one of these challenging fish. Get out there and give it your best! Read More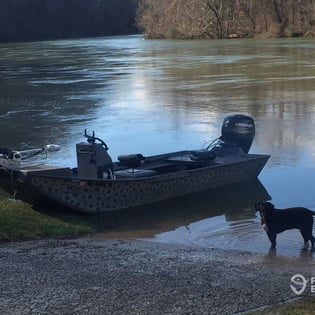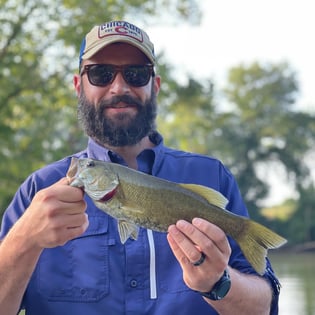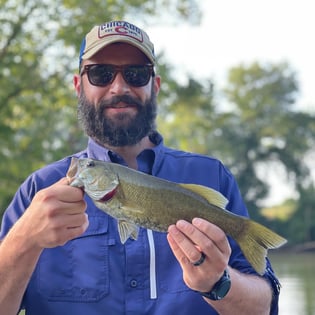 The French Broad River is great fishery that produces some nice fish . The section that i fish runs from Douglas dam all the way to Knoxville. This stretch of water has great bass and walleye fishing. We typically fish for about 4 hours . If you are visiting the Gatlinburg /Pigeon Forge/ Sevierville area this stretch of river is a great choice . Read More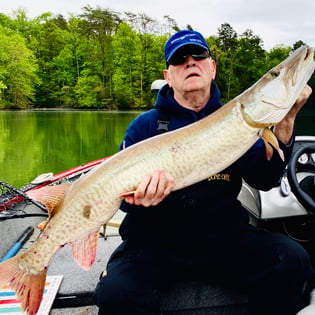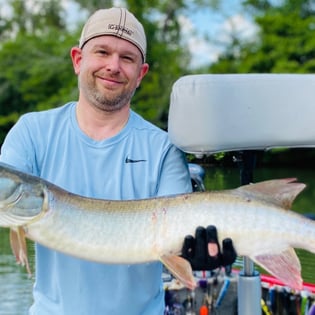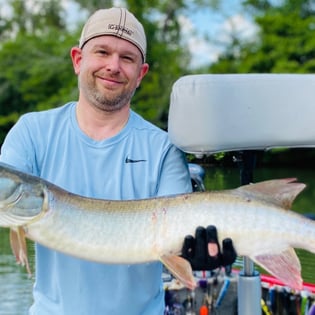 Muskies are known as the fish of 10,000 casts. They are the ultimate angling challenge, but as long as you have a good attitude, patience, and a great guide like Steven, you'll be able to accomplish it too! On this trip, Steven will help you land a trophy musky on the fly. This half or full day trip is catered to all skill levels, and will have all equipment provided. After booking, you'll work with Steve to find out where the best fishing spot will be at the time of your trip. Between surrounding swift rivers, small streams, and large lakes, there's plenty of great places to catch a musky on the fly no matter what time of year. Read More
Top Types of Trip in Tennessee
Top Targeted Species in Tennessee
Half Day and Full Day Fishing Trips in Tennessee
Everything to Know About Booking a Fishing Guide in Tennessee
What are the best fishing trips in Tennessee?
Our guides in Tennessee are rated a 5 out of 5 based on 9688 verified reviews on Captain Experiences.
All guides on Captain Experiences are licensed, insured, and vetted by our team. You can access their reviews, click through trip photos, read bios to get to know them, and preview trip details like species, techniques, group sizes, boat specs and more.
What types of fishing trips are common in Tennessee?
River fishing is the most popular in Tennessee as well as lake fishing.
The most commonly sought after species in Tennessee are: 1. muskie, 2. smallmouth bass, 3. rainbow trout, and 4. striped bass.
The most common fishing techniques in Tennessee are light tackle fishing, fly fishing, and drift fishing but topwater fishing and sight casting are popular as well.
How much does a Tennessee fishing trip cost?
in Tennessee prices can range anywhere from an affordable $350 to $575, but the average price for a half day trip in Tennessee is $360. The average price for a full day trip in Tennessee is $485.
What month is best for fishing in Tennessee?
The most popular season for fishing in Tennessee is spring, and most anglers book their trips 58 days in advance.
Do I need a Tennessee fishing license and what are the bag limits in Tennessee?
See here for more information on fishing licenses in Tennessee, bag limits for target species, and fishing season regulations in Tennessee. When in doubt, your fishing guide will always know the right rules and regulations in Tennessee.
Recent Reviews of Captain Experiences
★★★★★

What a great day on Melton Hill Lake with Steve. He knows the water like he has been fishing it all his life. Exactly what our group was looking for and he moved things around to make it work for us. Awesome guy and expert Musky guide!

Jeff L. with Steven P. of Knoxville, Tennessee
Tennessee Fishing Calendar
| Species | January | February | March | April | May | June | July | August | September | October | November | December |
| --- | --- | --- | --- | --- | --- | --- | --- | --- | --- | --- | --- | --- |
| Brook Trout | Great | Good | Good | Good | Good | Good | Good | Good | Great | Ideal | Ideal | Great |
| Brown Trout | Great | Great | Good | Good | Good | Good | Good | Good | Great | Ideal | Ideal | Great |
| Crappie | Good | Great | Ideal | Ideal | Ideal | Great | Great | Great | Great | Great | Great | Good |
| Largemouth Bass | Good | Good | Great | Ideal | Ideal | Great | Great | Great | Great | Great | Great | Good |
| Muskie | Ideal | Great | Good | Fair | Fair | Fair | Fair | Fair | Fair | Good | Great | Ideal |
| Rainbow Trout | Great | Good | Good | Good | Good | Good | Good | Good | Great | Ideal | Ideal | Great |
| Smallmouth Bass | Good | Good | Great | Great | Great | Good | Good | Good | Good | Good | Good | Good |
| Striped Bass | Great | Great | Ideal | Ideal | Great | Great | Great | Great | Ideal | Ideal | Great | Great |
Top Fishing Guide Locations in Tennessee
The Best Places to Fish in Tennessee
Top Targeted Fishing Species in Tennessee
Top Fishing Techniques in Tennessee
;