4.94 / 5 Average Review Score
Team of Experts Available 24/7
Licensed and Insured Guides
Recently Booked Fishing Guides Near Nolanville, Tx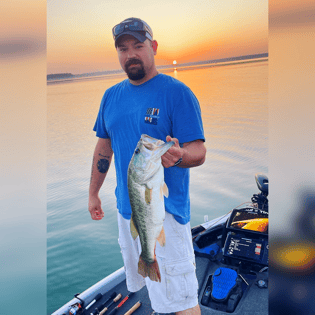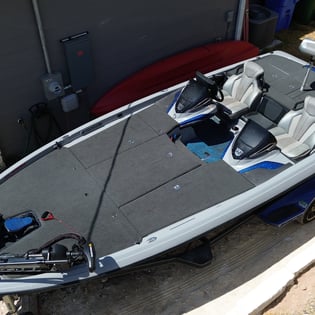 During this fishing trip we will be targeting bass exclusively out of the thick matted grass. lures used will be top water early in the mornings and the rest of the day we will have a big rod, big line, and big weight. We will be making short pitches into the grass "punching" looking for those big girls hanging in the deep shade. Read More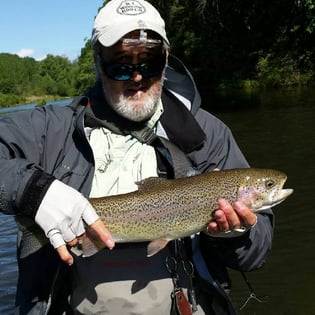 FLOW: A state in which people are so involved in an activity that nothing else seems to matter; the experience is so enjoyable that people will continue to do it even at great cost, for the sheer sake of doing it. Your pro guide Bruce is here to show you what fly fishing is all about, and help mold you into a outstanding fishermen and steward of the sport. More than just telling you where to cast, Bruce is there to show you how to read the river. Showing you how to identify riffles, eddies, and pools and the different tactics associated each type of water. More than catching fish, Bruce is there to teach you how to enjoy the outdoors as well. Read More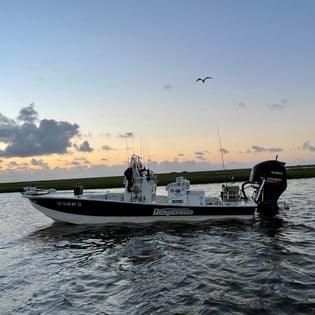 Join Captain Kevin for a Crappie fishing charter on Granger Lake in Taylor, TX. With his years of experience and local knowledge, he'll take you to the best spots to catch these sought-after panfish! On this charter, you'll be using Livescope technology to search around underwater structure and brush piles for the big ones! Being able to virtually "see" underwater will help you target trophy Crappie, so you can take home a personal record. Captain Kevin's 22' Desperado center console is ideal for this kind of fishing, and it's equipped with great gear and amenities to enhance your trip. Get out there and have a blast! Read More
Granger Crappie Fishing
22 ft
4 People
From $75 per person
Top Types of Trip in Nolanville
Top Targeted Species in Nolanville
Half Day and Full Day Fishing Trips in Nolanville
Everything to Know About Booking a Fishing Guide in Nolanville
What are the best fishing trips in Nolanville?
Our guides in Nolanville are rated a 5 out of 5 based on 9605 verified reviews on Captain Experiences.
All guides on Captain Experiences are licensed, insured, and vetted by our team. You can access their reviews, click through trip photos, read bios to get to know them, and preview trip details like species, techniques, group sizes, boat specs and more.
What types of fishing trips are common in Nolanville?
Lake fishing is the most popular in Nolanville as well as river fishing.
The most commonly sought after species in Nolanville are: 1. largemouth bass, 2. crappie, 3. blue catfish, and 4. white bass.
The most common fishing techniques in Nolanville are artificial lure fishing, bowfishing, and live bait fishing but light tackle fishing and fly fishing are popular as well.
How much does a Nolanville fishing trip cost?
in Nolanville prices can range anywhere from an affordable $300 to $750, but the average price for a half day trip in Nolanville is $457. The average price for a full day trip in Nolanville is $528.
What month is best for fishing in Nolanville?
The most popular season for fishing in Nolanville is spring, and most anglers book their trips 14 days in advance.
Do I need a Nolanville fishing license and what are the bag limits in Nolanville?
See here for more information on fishing licenses in Nolanville, bag limits for target species, and fishing season regulations in Nolanville. When in doubt, your fishing guide will always know the right rules and regulations in Nolanville.
Other Fishing Guide Locations near Nolanville
;