4.94 / 5 Average Review Score
Team of Experts Available 24/7
Licensed and Insured Guides
Recently Booked Fishing Guides Near Lago Vista, Tx
Join Captain Wyatt aboard his 21' Skeeter to whack the bass on Lake Travis! He knows how to get you those adrenaline-pumping tugs, so listen closely to his trips and tricks. His Skeeter has the perfect combination of speed and stealth and can bounce you around to his favorite spots quickly and sneak into secluded honey holes unnoticed. On this half day or full day adventure, you'll be targeting Largemouth Bass and Smallmouth Bass using artificial lures and light tackle. These fish are a classic for both beginners and experienced anglers, making this trip the perfect family outing. The vessel can accommodate 3 people, and the 250HP Yamaha engine will provide you with a smooth ride over the lake. Captain Wyatt will provide all rods, reels, and tackle on this all-inclusive adventure! He will also provide bottled waters, but feel free to bring your own food and drinks. You will also need to bring a Texas Fishing License and appropriate clothing. Read More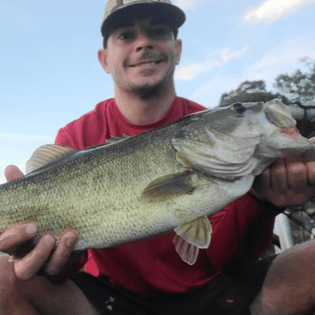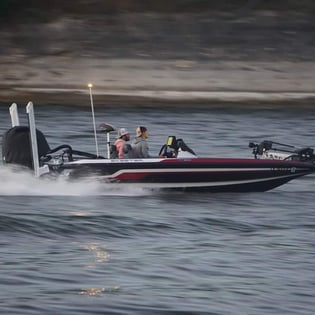 Head out with your pro guide Aaron for an action-packed day of Bass whacking on Lake Austin! For the most part you'll be targeting Largemouth Bass on these lakes, but Aaron occasionally targets Stripers, Sandbass, Crappie, and Catfish as well. He likes to target these species on light tackle gear using a variety of soft plastic and hard baits. Whichever flavor suits your fancy, Aaron can definitely accommodate. Aaron can take up to 2 guests on these half-day adventures. You will be fishing aboard his 19ft 2021 Skeeter ZX150 bass boat, which is suited to all your need. The vessel is powered by a 150 Yamaha VMAX SHO engine that will power you across the smooth surface of the lake with speed. Aaron masterfully guides the vessel to put you on your prey, taking you to his favorite fishing holes on the lake. Aaron can provide all the fishing gear for you: rods, reels, artificial lures, and light tackle for you, but feel free to bring your own if you'd like as well. Otherwise feel free to bring your favorite snacks, drinks, and don't forget your Texas fishing license. Get ready to whack some bass! Read More
Lake Austin Bass Fishing
19 ft
2 People
From $150 per person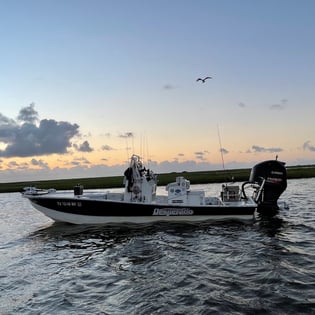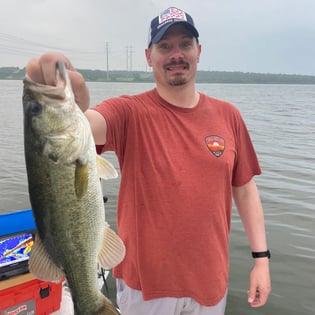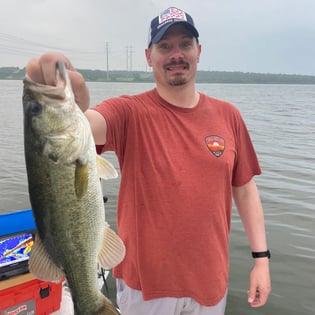 Head out with Captain Kevin for an action-packed morning on Decker Lake for Crappie, Hybrid, and Black Bass fishing. Captain Kevin likes to target these species using a variety of soft plastics, jigs, and live bait when available. Will be using Livescope to find brush piles where the big ones like to hide. Up to 4 anglers can fit aboard the 22' Desperado center console, plus the captain. This trip leaves from Deck Lake Ramp. Details will be shared after the trip is booked. Read More
Decker Lake Fishing
22 ft
4 People
From $75 per person
Top Types of Trip in Lago Vista
Top Targeted Species in Lago Vista
Half Day and Full Day Fishing Trips in Lago Vista
Everything to Know About Booking a Fishing Guide in Lago Vista
What are the best fishing trips in Lago Vista?
Our guides in Lago Vista are rated a 5 out of 5 based on 9449 verified reviews on Captain Experiences.
All guides on Captain Experiences are licensed, insured, and vetted by our team. You can access their reviews, click through trip photos, read bios to get to know them, and preview trip details like species, techniques, group sizes, boat specs and more.
What types of fishing trips are common in Lago Vista?
Lake fishing is the most popular in Lago Vista as well as river fishing.
The most commonly sought after species in Lago Vista are: 1. largemouth bass, 2. white bass, 3. crappie, and 4. carp.
The most common fishing techniques in Lago Vista are light tackle fishing, artificial lure fishing, and sight casting but live bait fishing and topwater fishing are popular as well.
How much does a Lago Vista fishing trip cost?
in Lago Vista prices can range anywhere from an affordable $250 to $1,300, but the average price for a half day trip in Lago Vista is $434. The average price for a full day trip in Lago Vista is $569.
What month is best for fishing in Lago Vista?
The most popular season for fishing in Lago Vista is spring, and most anglers book their trips 21 days in advance.
Do I need a Lago Vista fishing license and what are the bag limits in Lago Vista?
See here for more information on fishing licenses in Lago Vista, bag limits for target species, and fishing season regulations in Lago Vista. When in doubt, your fishing guide will always know the right rules and regulations in Lago Vista.
Recent Reviews of Captain Experiences
★★★★★

Wyatt is a great guide, was willing to work with our busy schedule and get us on the fish fast. In ten mins my friend caught the Texas state bass, what a welcome to Texas that was! Highly recommend him next time we're back in Texas we'll definitely be giving him a call.

Joe H. with Wyatt R. of Lago Vista, Texas

★★★★★

Wyatt waws a good captain. While the bite was slow, he was very knowledgeable about the area, the history and the fishing patterns. Had a great day.

Scott M. with Wyatt R. of Lago Vista, Texas
Other Fishing Guide Locations near Lago Vista
;