4.94 / 5 Average Review Score
Team of Experts Available 24/7
Licensed and Insured Guides
Recently Booked Hunting Guides In Texas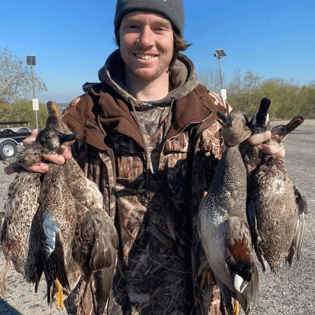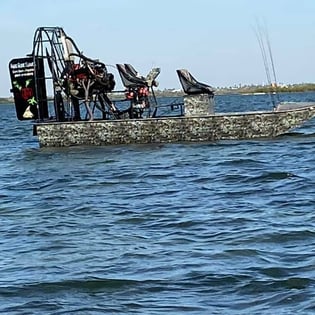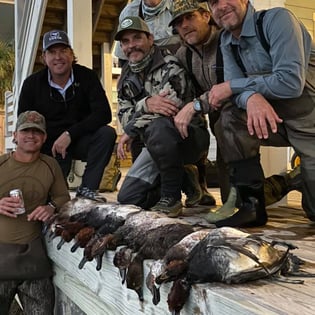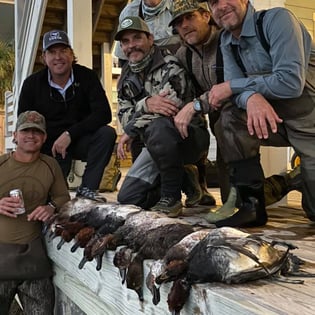 For these duck hunts on the coastal bend with Captain Brian. You will climb aboard his airboat to be ferried back to one of Brians many well-maintained duck blinds that look over shallow back bays. You're morning will start early around 5:00-5:45 am so you and Captain Brian have enough time to get the decoys out, and set up in the blind before shooting light. You will hunt until around 11am or until you limit out! You can expect to find almost every species of Diver ducks and Puddle ducks, also known as dabbling ducks in the Coastal Bend area. The puddle ducks most commonly found are, Pintail, Gadwall, Wigeon, Shoveler, Blue Wing Teal, Green Wing Teal, Mottled Ducks, and there is even the rare opportunity of seeing a Cinamon Teal! The Diving Duck or Divers we most commonly find here in South Texas are Bufflehead, Greater Scaup, Lessor Scaup, Hooded Merganser, Common Merganser, Canvas Back, and Goldeneye. Clearly the area has such a large selection of Waterfowl. You can also easily find the Black Belly Whistling Tree Ducks. On occasion, you can also find a few Lessor Snow Geese and Speckle Belly Goose or White-fronted Goose . Brian will hunt ducks in Corpus Christi Bay, Nueces Bay, Aransas Bay, Redfish Bay, Copano Bay, and Port Bay. Most of his hunts are by airboat, hunting the shallow water back bays, in duck blinds or on mangrove islands. *Worried about bringing the kids?* If this is their first time to hunt, don't hesitate. Captain Brian has raised four of his own, the youngest just barely able to write his own name; he understands the patience that is required to take them hunting. It is Captain Brian's philosophy that introducing our youth to the outdoors will ensure the future of our wildlife. It will also teach them the correct way to stay safe and be responsible hunters! Read More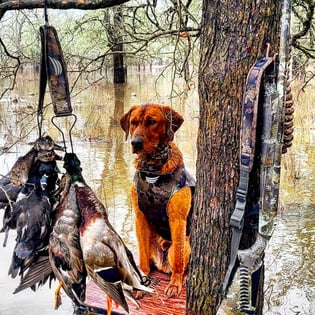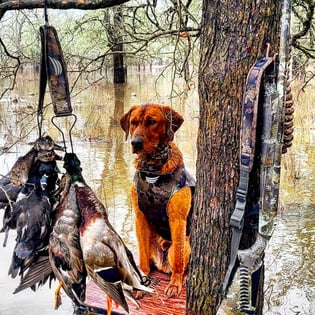 Come on over to Central Texas, and see for yourself the legendary Duck hunting this area has to offer! The wetlands here draw several species of waterfowl, including Teal, Gadwall, Widgeon, Pintail, and more, all of which you can target on this trip with your outfitter, Andy He provides portable blinds and all the decoys you'll need, so all you need to bring is your camoflauge, your waders, and your boots, plus guns and shells. You'll get out there before dawn, and hunt until 11 o'clock or thereabouts, so you can even be home for lunch! Whether you've hunted Ducks before or are just learning the ropes, you'll have a blast out there and with some luck, you'll come home with a cooler full of beautiful birds. Read More
This self-guided duck hunt is ideal for duck hunters with a little bit of experience under their belt, who want to bag some birds in one of America's best duck habitats. This trip is also a little less pricey than a guided trip, but you'll be shooting from the same places and the hunting is just as good. South Texas is smack in the middle of the Central Flyway, and is a stopover for dozens of migratory waterfowl species. The sheltered bays here draw hundreds of thousands of ducks annually, including Green-Winged and Blue-Winged Teals, Wigeons, Redheads, Pintails, Gadwalls, and Mottled Ducks, and more! You can target all of these species, which are exciting quarries and great eating to boot! On this trip, your outfitter, Trey, will make sure to put you in the perfect spot to nail some inbound waterfowl. He'll provide the blinds and decoys, so all you need to bring is your waders, your guns, and your shells. He'll motor you out to the blind, but once you're out there, he leaves the hunting up to you! Read More
Top Types of Trip in Texas
Top Targeted Species in Texas
Everything to Know About Booking a hunting trip in Texas
What are the best duck hunting trips in Texas?
Our guides in Texas are rated a 5 out of 5 based on 9591 verified reviews on Captain Experiences.
All guides on Captain Experiences are licensed, insured, and vetted by our team. You can access their reviews, click through trip photos, read bios to get to know them, and preview trip details like species, techniques, group sizes, and more.
What types of duck hunting trips are common in Texas?
The most commonly sought after species for duck Hunting are: 1. blue-winged teal, 2. northern pintail, 3. wigeon, and 4. green-winged teal.
The most common hunting techniques in Texas are shotgun hunting, hunting from a blind, and decoy hunting but calling and hunting with dogs are popular as well.
How much does a Texas duck hunting trip cost?
for duck hunting in Texas prices can range anywhere from an affordable $90 to $3,000 and up, but the average price for a half day trip for duck hunting in Texas is $1,450. The average price for a full day trip for duck hunting in Texas is $1,608.
What month is best for duck hunting in Texas?
The most popular season for duck hunting in Texas is winter, and most hunters book their trips 22 days in advance.
Where can I look through all Captain Experiences trips?
See here to browse all the trips we offer.
Recent Reviews of Captain Experiences
Top Hunting Guide Locations in Texas
The Best Places to Hunt in Texas
;