4.94 / 5 Average Review Score
Team of Experts Available 24/7
Licensed and Insured Guides
Recently Booked Fishing Charters Near Inez, Tx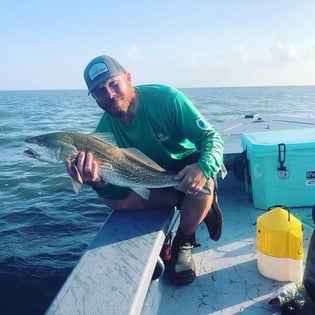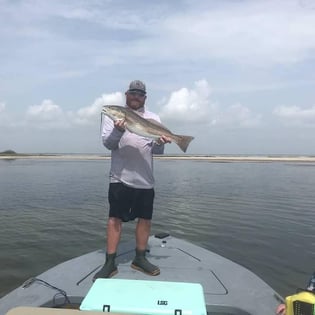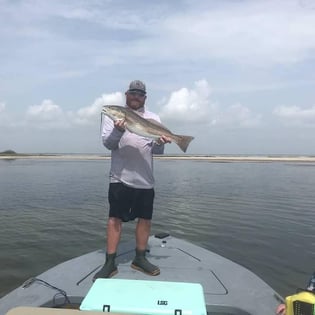 If you've ever wanted to go after classic Texas gamefish in one of America's most unique fishing destinations, this trip is your ticket! The Laguna Madre is a shallow, salty lagoon that is an ideal environment for sea grass, which is the basis of a rich inshore ecosystem that feeds record Redfish, Spotted Trout, Flounder, Croaker, and more. Captain Andrew is a real local expert who's fished the Laguna Madre for years, and he knows how to put you in the best spots to catch these big-time fish on the flats. On this trip, you'll be sightcasting on light tackle while you wade in the shallow water at the edge of the lagoon. This is a great way to catch tailing Reds and Trout, which like to congregate in holes and banks near shade and structure. Captain Andrew is happy to give you some tips and tricks to improve your fishing as well! Whether you're an experienced fisherman or still pretty new, this trip will be a blast. Read More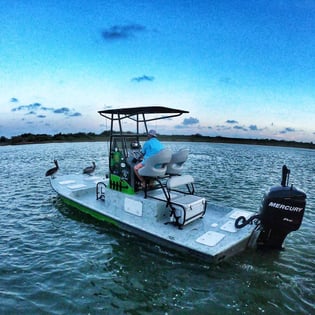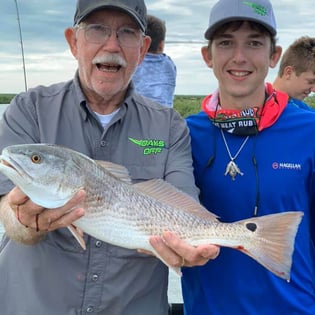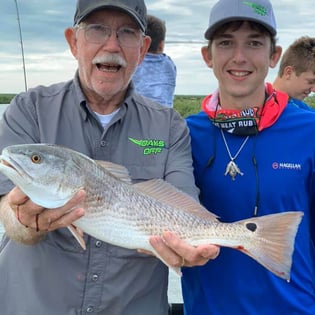 Head out with Captain Rick and prepare for an exciting day of Gulf Coast fishing! Port O'Connor is conveniently located right on several canals and bays that are home to some hungry fish, so expect to get some bites! On this half or full-day trip, Captain Rick will motor you out into fish-heavy Port O'Connor inshores such as Matagorda Bay and Espiritu Santo Bay where you can expect to target some Black Drum, Blacktip Shark, Flounder, Redfish, and Speckled Trout. You'll be going after these fish with a variety of methods including light tackle, artificial lures, heavy tackle, bottom fishing, and drift fishing. Depending on the species you want to go after, Captain Rick will set you up with the best method to get one on your line! You'll be fishing aboard a 23' Shoalwater center console that can comfortably fit 4 anglers. This sturdy vessel will have no problem getting you to where the fish are biting! Captain Rick will provide all rods, reels, tackle, and live bait. All you need to bring is sunglasses, sunscreen, any snacks or drinks you might need and a Texas saltwater fishing license. Book your trip today and get ready for a fishing adventure! Read More
Looking for an exciting adventure on the water? Join Captain Jason for an unforgettable inshore fishing trip in Port O'Connor, Texas. He's an experienced and knowledgeable guide who'll take you to the best spots in the bay and put you on top of some huge Reds and Black Drum. Port O'Connor is known for its abundant populations of these fish, as well as Speckled Trout and Flounder, making it the perfect destination for inshore fishing enthusiasts. Captain Jason runs a 24' El Pescador bay boat, equipped with state-of-the-art fishing equipment and gear. Whether you're an experienced angler or a first-timer, he'll provide you with all the tools you need to have a successful and enjoyable day on the water! At the end of the day, Captain Jason will clean and fillet your catch so you can take it home and enjoy a delicious meal with friends and family. So why wait? Book your inshore fishing trip in Port O'Connor today and experience the thrill of reeling in a trophy fish! Read More
Top Types of Trip in Inez
Top Targeted Species in Inez
Half Day and Full Day Fishing Trips in Inez
Everything to Know About Booking a Fishing Charter in Inez
What are the best fishing charters in Inez?
Our guides in Inez are rated a 4.79 out of 5 based on 9635 verified reviews on Captain Experiences.
All guides on Captain Experiences are licensed, insured, and vetted by our team. You can access their reviews, click through trip photos, read bios to get to know them, and preview trip details like species, techniques, group sizes, boat specs and more.
What types of fishing charters are common in Inez?
Deep Sea fishing is the most popular in Inez as well as inshore fishing, flats fishing, and nearshore fishing.
The most commonly sought after species in Inez are: 1. redfish, 2. black drum, 3. flounder, and 4. speckled trout.
The most common fishing techniques in Inez are light tackle fishing, artificial lure fishing, and bottom fishing but trolling and live bait fishing are popular as well.
How much do Inez fishing charters cost?
in Inez prices can range anywhere from an affordable $200 to $3,000, but the average price for a half day trip in Inez is $607. The average price for a full day trip in Inez is $1,260.
What month is best for fishing in Inez?
The most popular season for fishing in Inez is fall, and most anglers book their trips 26 days in advance.
Do I need a Inez fishing license and what are the bag limits in Inez?
See here for more information on fishing licenses in Inez, bag limits for target species, and fishing season regulations in Inez. When in doubt, your fishing guide will always know the right rules and regulations in Inez.
Recent Reviews of Captain Experiences
★★★★★

Capt. Andrew was fantastic. He was great with my daughter and helping her learn.

Matthew C. with Andrew C. of Inez, Texas

★★★★★

Had an awesome time with Captain Craig. He taught us a lot and work hard to get us on fish! Top notch guy!

Eric H. with Andrew C. of Inez, Texas
;