4.94 / 5 Average Review Score
Team of Experts Available 24/7
Licensed and Insured Guides
Recently Booked Hunting Charters Near Crestview, Fl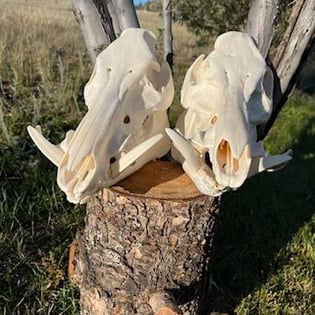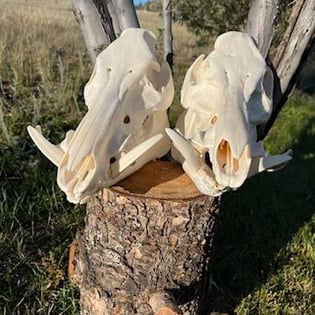 Experience the thrill of hog hunting like never before with Zack's Hog Hunts on his private property in beautiful Crestview, Florida! Join Zack for an unforgettable adventure filled with action, adrenaline, and incredible memories on his exclusive hunting grounds. Zack's Hog Hunts offers you a fully guided hunting experience, providing you with 8 hours of expert guidance from blinds, ATVs, and on-foot. Zack's seasoned guides will lead you to prime hunting spots, maximizing your chances of a successful hunt. Whether you're tracking from a blind, navigating rugged terrain on an ATV, or stalking on foot, you'll be fully immersed in the exhilarating pursuit of your prey. What sets Zack's Hog Hunts apart is his commitment to your satisfaction. At the end of your hunt, Zack will process your harvested hog for you, ensuring it's professionally handled and ready for you to enjoy. Whether you're looking to stock your freezer with fresh, organic meat or seeking a unique trophy, Zack has got you covered. Nestled in the picturesque surroundings of Crestview, Florida, you'll not only enjoy an exciting hunting experience but also have the opportunity to appreciate the natural beauty of the area. The stunning landscape serves as a breathtaking backdrop as you navigate through the terrain, fully immersing yourself in the experience on Zack's private property. Zack welcomes hunters of all skill levels. Whether you're a seasoned pro or new to the sport, his experienced guides will provide you with the necessary expertise and support for a successful hunt, prioritizing your safety at all times. Don't miss out on this incredible opportunity to embark on an unforgettable hog hunting adventure on Zack's private property in Crestview, Florida. Book your trip with Zack's Hog Hunts today and prepare for an adrenaline-fueled experience that will leave you with stories to tell for years to come. Read More
Private Land Hog Heaven
22 ft
3 People
From $150 per person
Top Types of Trip in Crestview
Top Targeted Species in Crestview
Everything to Know About Booking a Hunting Guide in Crestview
What are the best hunting trips in Crestview?
Our guides in Crestview are rated a 4.91 out of 5 based on 9637 verified reviews on Captain Experiences.
All guides on Captain Experiences are licensed, insured, and vetted by our team. You can access their reviews, click through trip photos, read bios to get to know them, and preview trip details like species, techniques, group sizes, and more.
What types of hunting trips are common in Crestview?
Hog hunting is the most popular in Crestview as well as duck hunting.
The most commonly sought after species in Crestview are: 1. hog, 2. bluebill, 3. bufflehead, and 4. common merganser.
The most common hunting techniques in Crestview are hunting from a blind, rifle hunting, and calling but decoy hunting and hunting with dogs are popular as well.
How much do Crestview hunting trips cost?
in Crestview prices can range anywhere from an affordable $300 to $3,000 and up, but the average price for a half day trip in Crestview is $1,016. The average price for a full day trip in Crestview is $3,209.
What month is best for hunting in Crestview?
The most popular season for hunting in Crestview is summer, and most hunters book their trips 15 days in advance.
Where can I look through all Captain Experiences trips?

See here to browse all the trips we offer.

;