4.94 / 5 Average Review Score
Team of Experts Available 24/7
Licensed and Insured Guides
Recently Booked Fishing Guides Near Lufkin, Tx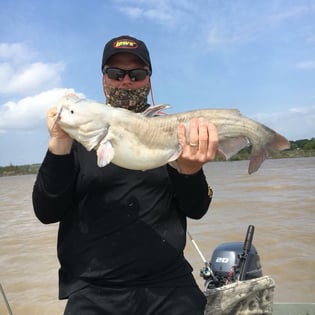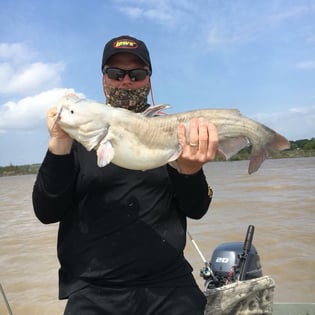 Hop on board with Scott for an exciting day of fishing on Lake Livingston! On this 6-hour freshwater trip, you'll be targeting Blue Catfish, Crappie, Largemouth Bass, Striped Bass and White Bass. The White Bass here are plentiful and grow to large sizes, so expect to land some good ones! You'll also probably lure in some Blue Catfish on Lake Livingston. Largemouth bass, striped bass, and crappie are less abundant here but you might still find yourself reeling one in. Whatever fish you're after, Scott is a friendly guide who will land you some big catches and help you hone in your techniques along the way. You'll be fishing on Scott's 25' Skeeter center console, which is equipped with a GPS, fishfinder and live bait well. It can accommodate 6 anglers. Make sure you bring a valid Texas fishing license, food and drinks of your choice (no glass), a hat, sunscreen, and some good company! Scott will provide the rest. He will also clean any fish you catch for an additional charge. Read More
Lake Livingston Full Day
25 ft
4 People
From $100 per person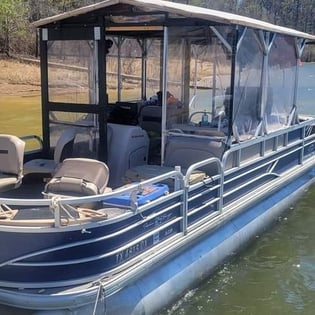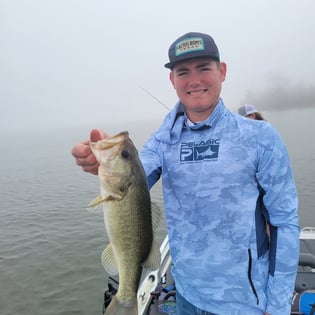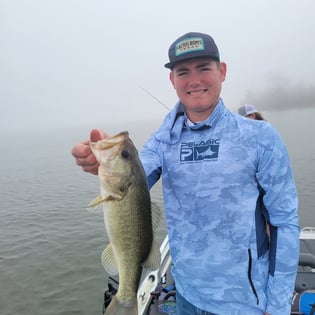 Come join Captain Lynn for a fun and enjoyable fishing trip on the legendary Lake Sam Rayburn! You'll be going after two Texas freshwater classics, Largemouth Bass and Crappie, on more than 114,000 acres of clear water, surrounded by breathtaking scenery. This lake, affectionately known as "Big Sam", is right in the heart of Texas' Piney Woods, a unique environment with ecosystems found nowhere else in the USA! "Big Sam" is the grandfather of Texas Bass fishing and is referred to by many professional anglers as arguably the best Bass and Crappie fishing in the nation. In 1998, more 13-pound Bass were caught on "Big Sam" than on any other lake in the state of Texas! When you're fishing out here with Captain Lynn, you'll be in for the trip of a lifetime. He's a seasoned expert with years of experience fishing this lake, and he has a record you can rely on! Whether you're a veteran angler or a first-time fisherman, you'll be in good hands. Get out there and have a blast! Read More
Lake Sam Rayburn Legendary Fishing
24 ft
4 People
From $138 per person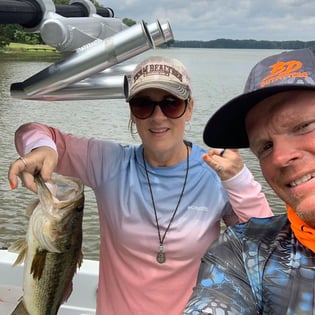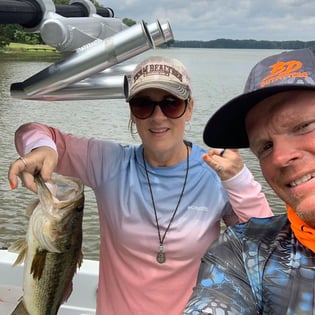 Hop on board with Scott for an exciting day of fishing on Sam Rayburn Reservoir! On this 4-hour freshwater trip, you'll be targeting Blue Catfish, Crappie, Largemouth Bass, Striped Bass and White Bass. The most popular game fish on Sam Rayburn is Largemouth Bass, so expect to find one on the end of your line! Crappie and Catfish also have excellent year-round populations in this reservoir. Less common here is the White Bass, but come during the spring time and you might just reel one in. Whatever fish you're after, Scott is a friendly guide who will land you some big catches and help you hone in your techniques along the way. You'll be fishing on Scott's 25' Skeeter center console, which is equipped with a GPS, fishfinder and live bait well. It can accommodate 6 anglers. Make sure you bring a valid Texas fishing license, food and drinks of your choice (no glass), a hat, sunscreen, and some good company! Scott will provide the rest. He will also clean any fish you catch for an additional charge. Read More
Sam Rayburn Classic
25 ft
6 People
From $67 per person
Everything to Know About Booking a Fishing Guide in Lufkin
What are the best fishing trips in Lufkin?
All guides on Captain Experiences are licensed, insured, and vetted by our team. You can access their reviews, click through trip photos, read bios to get to know them, and preview trip details like species, techniques, group sizes, boat specs and more.
What types of fishing trips are common in Lufkin?
Lake fishing is the most popular in Lufkin.
The most commonly sought after species in Lufkin are: 1. crappie, 2. largemouth bass, 3. white bass, and 4. blue catfish.
The most common fishing techniques in Lufkin are light tackle fishing, bottom fishing, and heavy tackle fishing but artificial lure fishing is popular as well.
How much does a Lufkin fishing trip cost?
in Lufkin prices can range anywhere from an affordable $400 to $550, but the average price for a half day trip in Lufkin is $460. The average price for a full day trip in Lufkin is $400.
What month is best for fishing in Lufkin?
The most popular season for fishing in Lufkin is spring, and most anglers book their trips 17 days in advance.
Do I need a Lufkin fishing license and what are the bag limits in Lufkin?
See here for more information on fishing licenses in Lufkin, bag limits for target species, and fishing season regulations in Lufkin. When in doubt, your fishing guide will always know the right rules and regulations in Lufkin.
Other Fishing Guide Locations near Lufkin
;