4.94 / 5 Average Review Score
Team of Experts Available 24/7
Licensed and Insured Guides
Recently Booked Hunting Guides Near New Deal, Tx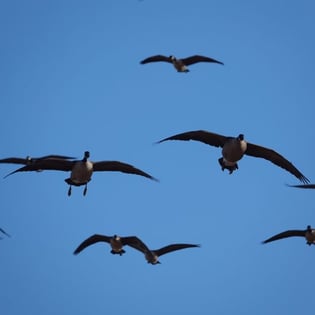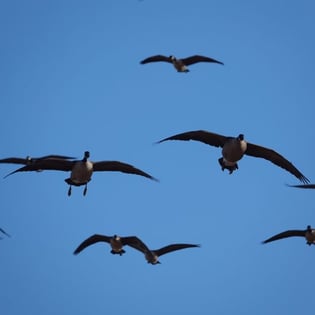 *Lodging Included* Embark on the Ultimate Goose Hunting Expedition! Discover the thrill of goose hunting in the heart of the nation's premier wintering grounds. Join us for an unforgettable adventure amidst the breathtaking landscapes as these majestic birds make their annual migration. Our exclusive hunting trips take place in the prime goose habitat, where flocks of these magnificent creatures converge from October to February. Immerse yourself in the excitement of the chase as you set up in carefully concealed A-Frame blinds, strategically positioned for optimal success. Experience the art of deception with our top-tier equipment, including full body Deception Decoys, SX Decoys, and Divebomb Industries silhouettes. Feel the rush as your decoy spread lures these elegant birds within range, offering you the perfect shot opportunity. Safety and satisfaction are our top priorities. Our intimate group sizes, with a minimum of four hunters, ensure a personalized and enjoyable outing for all. With a bag limit of 5 dark geese and 10 light geese hunter, you'll have ample chances to secure a remarkable trophy and create lasting memories. For ammunition, we recommend BB-2 shot shells or up to 4 shot if using lead, ensuring you're well-equipped for a successful hunt. Our experienced guides will provide expert advice and assistance to make your hunting experience truly exceptional. Don't miss this incredible opportunity to be a part of the goose tradition in one of the nation's most prized wintering locations. Book your spot now and get ready for an adventure that promises heart-pounding excitement and unparalleled rewards. Hunt examples: Arrive Monday, Hunt Tuesday-Wednesday Arrive Wednesday, Hunt Thursday- Friday Arrive Friday, Hunt Saturday- Sunday Read More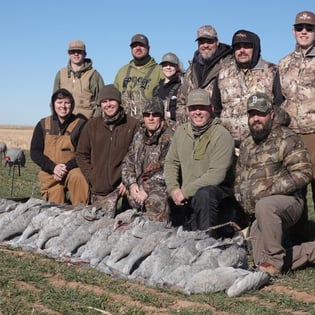 Embark on the Ultimate Sandhill Crane Hunting Expedition! Discover the thrill of sandhill crane hunting in the heart of the nation's premier wintering grounds. Join us for an unforgettable adventure amidst the breathtaking landscapes as these majestic birds make their annual migration. Our exclusive hunting trips take place in the prime sandhill crane habitat, where flocks of these magnificent creatures converge from October to February. Immerse yourself in the excitement of the chase as you set up in carefully concealed A-Frame blinds, strategically positioned for optimal success. Experience the art of deception with our top-tier equipment, including full body Deception Decoys, SX Decoys, and Divebomb Industries silhouettes. Feel the rush as your decoy spread lures these elegant birds within range, offering you the perfect shot opportunity. Safety and satisfaction are our top priorities. Our intimate group sizes, with a minimum of four hunters, ensure a personalized and enjoyable outing for all. With a bag limit of three sandhill cranes per hunter, you'll have ample chances to secure a remarkable trophy and create lasting memories. For ammunition, we recommend BB-2 shot shells or up to 4 shot if using lead, ensuring you're well-equipped for a successful hunt. Our experienced guides will provide expert advice and assistance to make your hunting experience truly exceptional. Don't miss this incredible opportunity to be a part of the sandhill crane hunting tradition in one of the nation's most prized wintering locations. Book your spot now and get ready for an adventure that promises heart-pounding excitement and unparalleled rewards. Read More
Sandhill Crane Takedown!
16 People
From $94 per person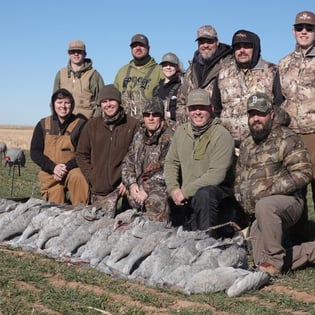 *Lodging Included* Embark on the Ultimate Sandhill Crane Hunting Expedition! Discover the thrill of sandhill crane hunting in the heart of the nation's premier wintering grounds. Join us for an unforgettable adventure amidst the breathtaking landscapes as these majestic birds make their annual migration. Our exclusive hunting trips take place in the prime sandhill crane habitat, where flocks of these magnificent creatures converge from October to February. Immerse yourself in the excitement of the chase as you set up in carefully concealed A-Frame blinds, strategically positioned for optimal success. Experience the art of deception with our top-tier equipment, including full body Deception Decoys, SX Decoys, and Divebomb Industries silhouettes. Feel the rush as your decoy spread lures these elegant birds within range, offering you the perfect shot opportunity. Safety and satisfaction are our top priorities. Our intimate group sizes, with a minimum of four hunters, ensure a personalized and enjoyable outing for all. With a bag limit of three sandhill cranes per hunter, you'll have ample chances to secure a remarkable trophy and create lasting memories. For ammunition, we recommend BB-2 shot shells or up to 4 shot if using lead, ensuring you're well-equipped for a successful hunt. Our experienced guides will provide expert advice and assistance to make your hunting experience truly exceptional. Don't miss this incredible opportunity to be a part of the sandhill crane hunting tradition in one of the nation's most prized wintering locations. Book your spot now and get ready for an adventure that promises heart-pounding excitement and unparalleled rewards. Hunt examples: Arrive Monday, Hunt Tuesday-Wednesday Arrive Wednesday, Hunt Thursday- Friday Arrive Friday, Hunt Saturday- Sunday Read More
Sandhill Crane Takedown With Lodging
16 People
From $113 per person
Top Types of Trip in New Deal
Top Targeted Species in New Deal
Everything to Know About Booking a Hunting Guide in New Deal
What are the best hunting trips in New Deal?
All guides on Captain Experiences are licensed, insured, and vetted by our team. You can access their reviews, click through trip photos, read bios to get to know them, and preview trip details like species, techniques, group sizes, and more.
What types of hunting trips are common in New Deal?
Duck hunting is the most popular in New Deal as well as crane hunting and upland hunting.
The most commonly sought after species in New Deal are: 1. canada goose, 2. snow goose, 3. sandhill crane, and 4. specklebelly goose.
The most common hunting techniques in New Deal are shotgun hunting, decoy hunting, and hunting from a blind but calling is popular as well.
How much does a New Deal hunting trip cost?
in New Deal prices can range anywhere from an affordable $350 to $3,000 and up, but the average price for a full day trip in New Deal is $4,017.
What month is best for hunting in New Deal?
The most popular season for hunting in New Deal is summer, and most hunters book their trips 0 days in advance.
Where can I look through all Captain Experiences trips?
See here to browse all the trips we offer.
Other Hunting Guide Locations near New Deal
;